Ralph Rodriguez = Technology + Systems + Design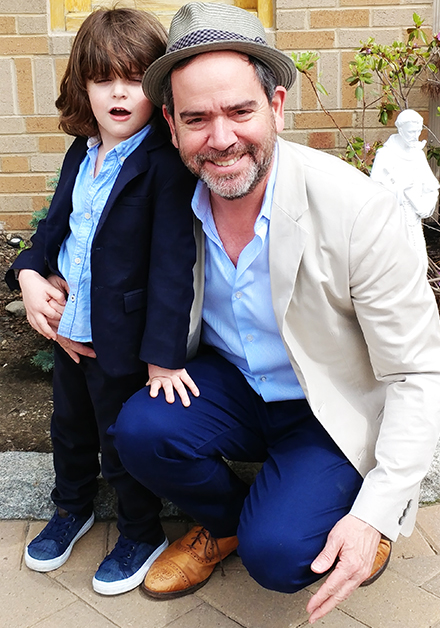 Who
Is Ralph?
A creative experienced builder of technology systems and design for business. Initially developing and running high technology trading systems in Wall Street (10 years). As the head of technology reporting directly to the CEO and in charge of all technology and facilities divisions that ran the operations of Nomura Securities International in New York. I've continued to design and run complex operations, developing and running my restaurant Marco & Pepe for 16 years.
I truly enjoy solving the systems and design challenges that arise as business evolve.
Design is intrinsic to life

when it's done for business,

it has to deliver the intended goals.

Ralph Rodriguez



---
Some of the tools I use
For the initial concept and ideas gathering I use Pen & Paper (or a White Board), any system regardless of how complex can be reduced and described in 1 page

Design & Presentation; Photoshop, Illustrator, Rhino 3D design and rendering

Computer Tech systems; Linux, Amazon AWS, Adobe Dreamweaver, Php, MySql, Javascript, HTML, CSS, Bash, Perl, C

Project management; Trello, Slack, Microsoft Project, Great Apps for keeping a project team in sync.
A Little More About Me
Ever since I can remember, I have been playing with design and technology, making separate systems work together and do useful things. As you can see from my experience, my knowledge does not come from schooling, it comes from doing, working many hours creating stuff. I really enjoy what technology and good design can do to solve real business problems and I will search high and wide for solutions.
10 years in Wall Street, Reported directly to the CEO. Responsible for all Nomura systems and facilities in the USA. Led firm through exponential systems growth required to transition from small branch office to profitable American-managed full-service investment bank in the US. State-of-the-art corporate systems differentiated firm from the competition, contributing to the firm becoming an industry leader and highly profitable in a number of Wall Street arenas, most notably Fixed Income Arbitrage and Commercial Real Estate Lending. -Business offices included; New York, Chicago, Los Angeles, Bermuda, Sao Paulo, and Toronto. -Managed 150 people through 8 department heads: Unix Systems Group, PC Systems Group, Networking, Market Data Group, Voice Technologies Group, Facilities Group, Fixed Income Software Development Group, Help Desk.
Designed, Owned and operated Marco & Pepe Restaurant for 16 years. The Design Objective was to "Should feel like a tapas bar in the center of the Sevilla Spain historic district". It was a total success, a great place for the growing neighborhood of Jersey City NJ to meet and enjoy life. Running a restaurant was at times more challenging than installing super computers in wall street!, some of the operational challenges that must be dealt with included; Menu design, Food and operating cost management (managing your cost is key to survival and why I wrote a Web App wholesale pricing and ordering system RevoMarkets.com), Bring new innovation on food and drink, Train staff on the importance of delivering an experience, Frequent facilities and equipment repairs, Sales transaction cost reduction (this is how I wound up writing a POS Web App RevoPOS.com, to save $$ on the high Credit Card transaction cost that is included with all commercially available POS in the market place.
---
Your vision can become reality