About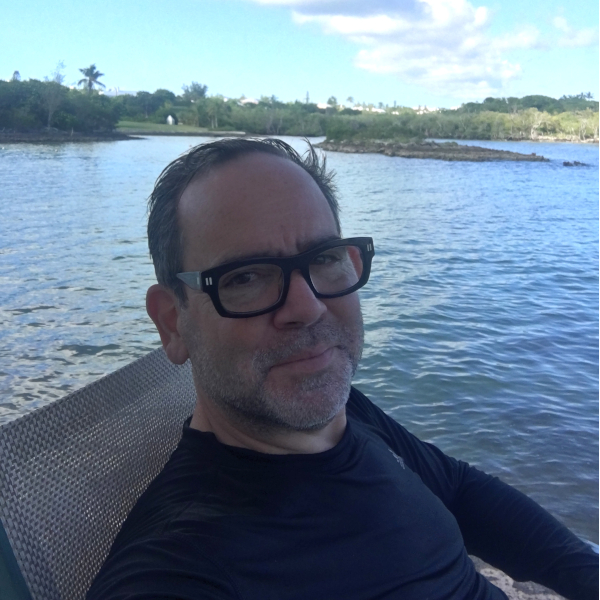 Project Manager
Ralph Rodriguez an experienced Project Manager with a career spanning over 25 years in technology systems and design for the finance, retail and hospitality businesses.
Website:

rnetwork.com

City:

New York, USA
Email:

info@rnetwork.com

Freelance:

Available
Starting as a computer systems administrator at AT&T Bell Labs and JP Morgan. Continuing as an IT Consultant at Nomura Securities International in NYC, which lead to becoming the head of technology and facilities for all of Nomura Securities USA offices, reporting directly to the CEO. After a very successful career in tech and finance Ralph shifted gears to design and operate his own highly rated restaurant "Marco & Pepe" (running for 17 years). While running the restaurant he realized how critical the POS (point of sales system) and wholesale vendor products price comparison is to small operators and developed two cloud based applications to address this need, Revo Markets and Revo POS. Ralph has continued to use his project management and design creativity with various projects including; Design and technology systems for the OwnRetailery.com Mobile platform and the production of several real estate single family Interior design and renovation projects.
Resume
Summary
Ralph Rodriguez
Ralph Rodriguez an experienced Project Manager with a career spanning over 25 years in technology systems and design for the finance, retail and hospitality businesses.
Projects
RRTBInvestments.com
Project Manager
2021
New York, New York
Interior Design and Project management for Multiple Single Family Units in NYC, NJ, generated 3D Rhino models and managed trades to completion.
OwnRetailery.com
Systems Designer & Project Management
2018 - 2020
New York, New York
Design, Battery powered mobile retail platform, 3d Renders, web site and Production for "OwnRetailery.com"
https://OwnRetailery.com
Revo Markets
Designer and Developer
2013 - 2017
New York, New York
Cloud based wholesale vendor pricing & purchasing platform. REVO Markets was created to give independent restaurants the purchasing power of large corporate groups. Restaurants can instantly find, compare prices and place orders for all the products they use from multiple local wholesale vendors all from one Web App.
Revo POS
Designer and Developer
2015 - 2015
New York, New York
Cloud based POS (Point Of Sale) for table service restaurants. REVO POS allows independent restaurants to easily switch to any credit card processor with the best transaction rates. It's architecture allows it to run on cloud servers (Amazon AWS) or local networks and display with any browser.
Projects (Cont.)
Marco & Pepe Restaurant
Designer and Operator
2000 - 2017
Jersey City, New Jersey
Designed and developed successful American Bistro Restaurant in Jersey City, NJ (rated one of the best restaurants in the state by the New York Times (https://www.nytimes.com/2003/04/13/nyregion/restaurants-comfort-and-joy.html?searchResultPosition=1) Designed interior, Menu, Technology systems (Revo Markets, Revo POS) and financial and operational structure.
DoubleClick, Inc.
Vice President of Technology
2000 – 2001
New York, New York
DoubleClick is an Internet pioneer with a worldwide 24/7 operation devoted to serving advertisements for Internet commerce. Reported directly to CTO and co-founder of the firm. Responsible for start-up project team to design, develop and deploy a multi-processor Solaris and Linux based systems architecture for the firm's next-generation ad serving system. Managed integration of new systems hardware, software, and development team to existing Windows-based system and 24/7 operations data center. https://www.nytimes.com/2020/09/21/technology/google-doubleclick-antitrust-ads.html
Nomura Securities International
Executive Managing Director, Corporate Technology & Facilities
1989 - 1998
New York, New York
Reported directly to the CEO. Responsible for all Nomura systems and facilities in the Americas. Led firm through exponential systems growth required to transition from small branch office to profitable American-managed full-service investment bank. Developed state-of-the-art corporate systems that differentiated the firm from the competition, contributing to the firm becoming an industry leader and highly profitable in Fixed Income Arbitrage and Commercial Real Estate Lending. Business offices included; New York, Chicago, Los Angeles, Bermuda, Sao Paulo, and Toronto. Managed 150 people through 8 department heads: Unix Systems Group, PC Systems Group, Networking, Market Data Group, Voice Technologies Group,Facilities Group, Fixed Income Software Development Group, Help Desk. https://www.nomuraholdings.com/company/group/americas/
J.P. Morgan & Co.
Unix System Administrator
1988 - 1989
New York, New York
Designed and maintained Unix Sun Workstation and Novel network systems for CMO research and trading desk. https://www.jpmorgan.com/country/US/en/jpmorgan
AT&T Bell Laboratories
Technology Assistant
1985 - 1988
Whippany, New Jersey
Designed and installed the first Sun Unix workstation network for the firm's Military Technology Department. Developed Unix training class for technical staff.